A high back that supports your head and a low position chair that allows you to sit cross-legged
A low-position chair with a wide seat that allows you to sit cross-legged, so you can relax even outdoors. The high back design that supports the shoulders prevents fatigue, and the angled seat provides a deep sitting comfort.
★ Withstand load of about 120kg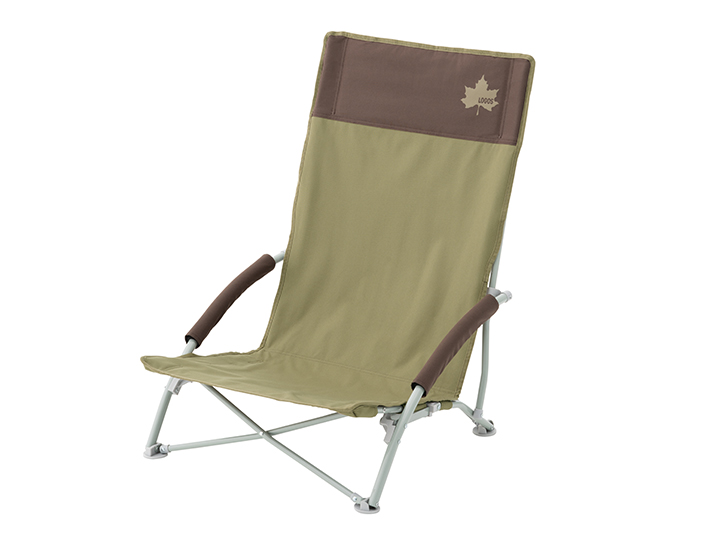 A low-position chair that allows you to sit cross-legged
The space around the waist is wide enough to cross-legged. A low position chair with a sitting height of 20cm.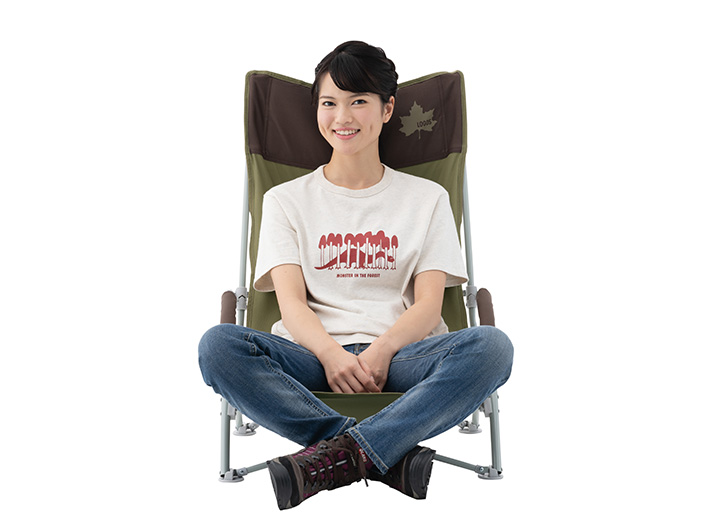 High back specification that supports up to the head
The rearward sloping seat supports the body like a pocket, providing deep comfort.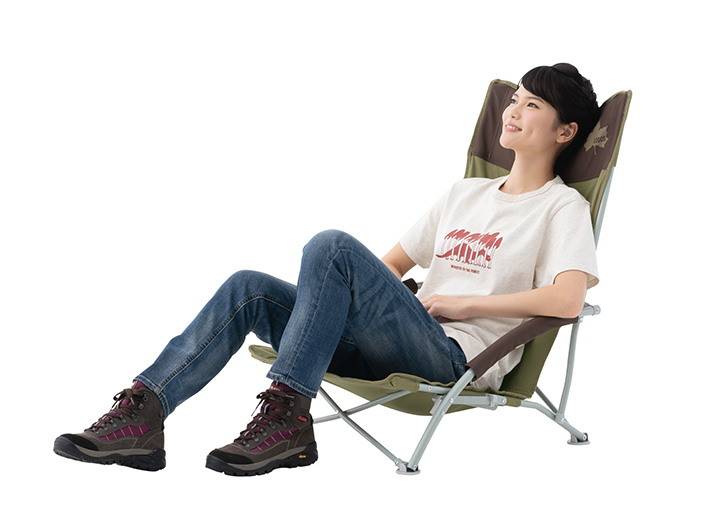 With a large pocket on the back that can store magazines, etc.
A large pocket is placed on the back for convenient storage.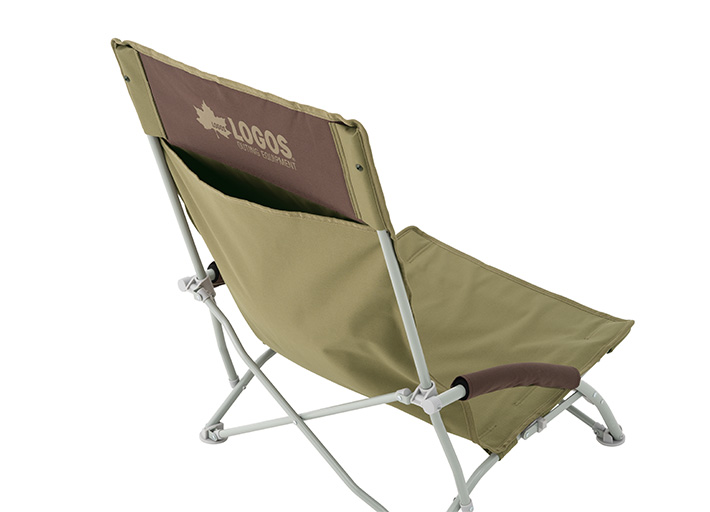 Convergence type for slim storage
Foldable and compact.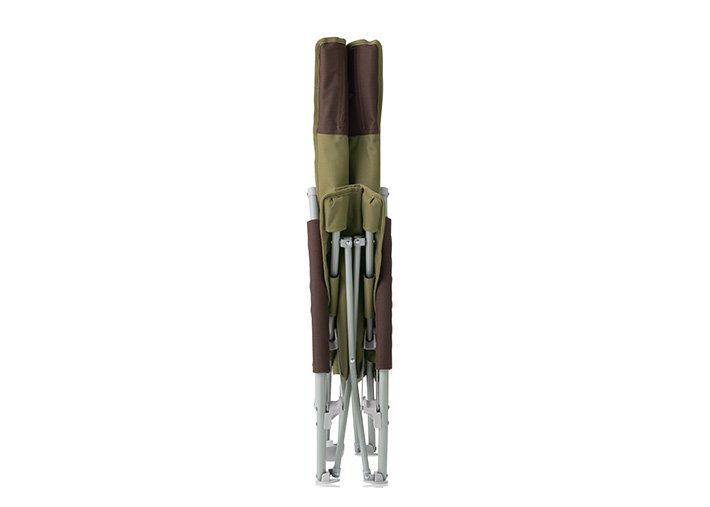 Includes storage bag
Comes with a storage bag for convenient carrying.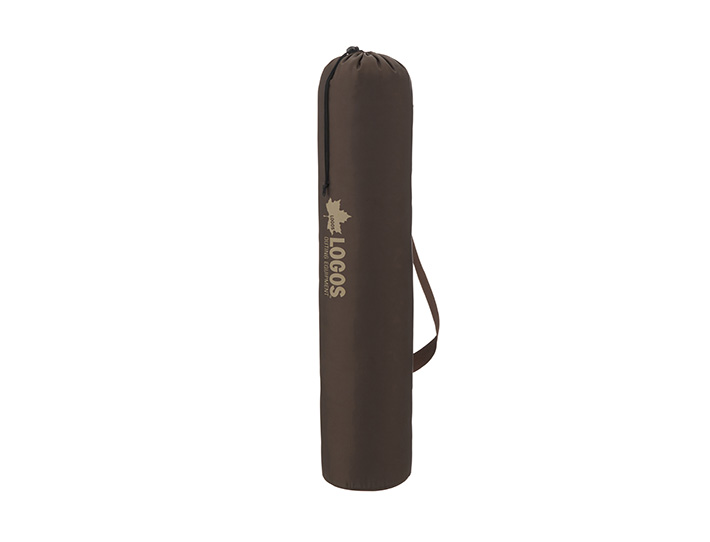 Total weight: (approx.) 3.0 kg
Size: (approx.) Height 76.5 x Width 56 x Depth 70 cm (sitting height 20 cm)
Storage size: (approx.) Diameter 17 x Length 89 cm
Load capacity: (approx.) 120 kg
Main material: Steel, Polyester (PVC coating)
・Low-position chair for cross-legged seating
・High-back specifications that support even the head
・Large pocket on the back for magazines, etc.
・Slim storage
*Product specifications are subject to change without notice.