A convenient low-style table that can be used by turning it on the carry cart sold separately.
A table with a height of 26 cm that is ideal for low style camping. Compact with a thickness of 4 cm when stored. If you set it on the optional carry cart, you can use the carry cart as a table.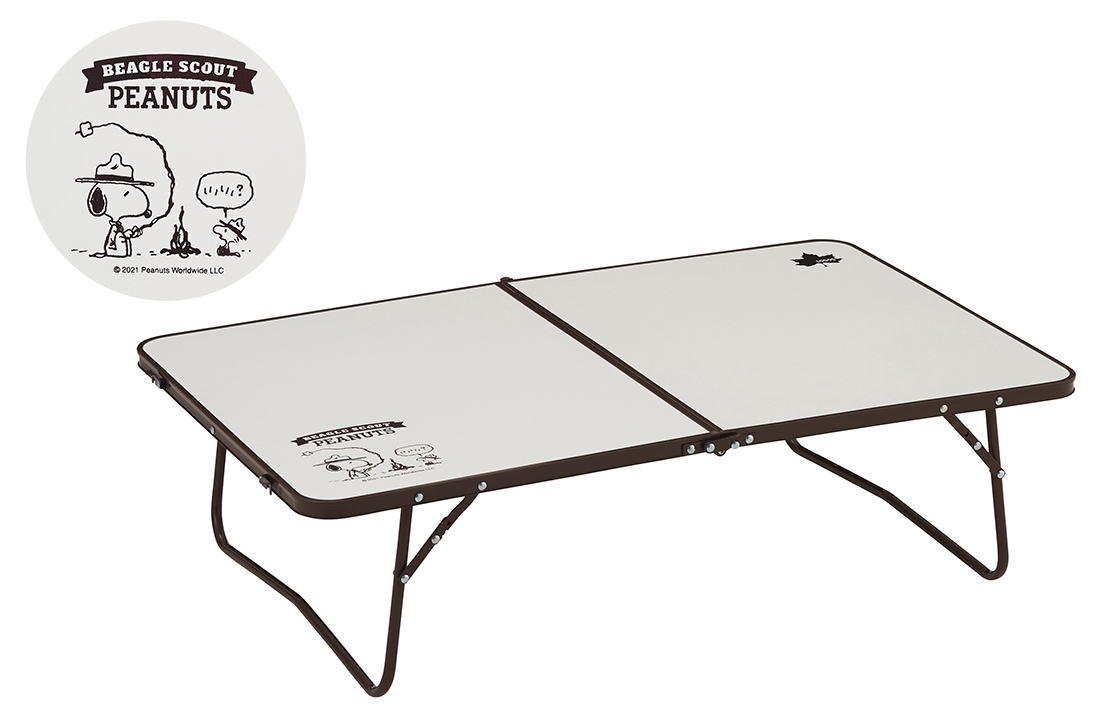 Low style 26cm table perfect for children's drawing
With a height of 26 cm, this low table is ideal for small children to draw or have a cup of tea.
on the carry and on the table
The table is completed just by placing it on your carry cart. You can make effective use of the carry cart, which had no use other than transportation.
*Carry cart sold separately.
compact storage
The thickness of the folded top plate is about 4 cm. It can be stored smoothly even in gaps.
Product spec
Total weight: (approx.) 2.9 kg
Size: (approx.) width 96 x depth 60 x height 26 cm
Storage size: (approx.) length 49 x width 64 x height 4 cm
Load capacity: (approx.) 30 kg
Main material: aluminum, print Paper-decorated plywood (urethane resin coating), steel
Performance/Features:
・A feeling of size that can be used both outdoors and at home・
Can be placed on an optional carry cart
・Low-style table perfect for relaxing spaces ・Compact
storage

It is a guideline by
 *Product specifications are subject to change without notice.
 *Photos may differ from the actual shape, size, and col